2023 Futura Super Tourer White
In Stock
Stock #:  30823FST1
VIN:  6ZFF1B6T1PA003445
Price as Equipped †
Tandem Axle
White
Mileage Exempt
Synopsis and Story
---
The Futura Super Tourer is the most lightweight enclosed trailer on the market today. Constructed from the highest quality 6005 anodized aluminum, the Super Tourer has a tough weather resistant front panel, high tensile yet flexible top and side enclosure membranes, and a full-size bottom-opening rear door supported by gas struts to enable easy drive on and drive off. The durable side membranes unzip and roll up to ease access for loading and tying down the vehicle. The Super Tourer provides the same convenience of remotely controlled lowering and raising like the rest of the Futura lowering trailer line, with the added benefit of fully protecting the transported vehicle from the elements. 
The lineup of Futura lowering trailers provides features and functionality that unlock a different kind of loading and unloading experience. The lightweight high-strength aluminum design allows easy towing by sport utility vehicles and light-duty trucks. With a 7,000lb G.V.W.R., the trailers can handle up to 5,678lb depending on the selected trailer model. When not loaded, the trailers are light enough to be easily movable by one or two people. Key features include wireless hand-held remotely operated lowering and raising, an integrated solar panel to passively charge the trailer battery when stored, quick-disconnect fenders to allow full opening of the doors for the loaded vehicle if needed, and airline track on all sides of the inner trailer bed to secure the load. The trailers may be customized to suit individual needs with available accessories including: an electric recovery winch to pull loads onto the trailer; a front rock-guard to protect the loaded vehicle; a spare tire and carrier; an integrated lockable tire rack for carrying track wheels; and the Futura tie-down system with wheels straps and ratchets. 
All Futura Sport trailers (Club Sport, Super Sport, Pro Sport, Super Tourer, and Grand Tourer) combine innovative design and engineering to offer a simplified and enjoyable street or track trailer experience. Each trailer provides an approach angle of three (3) degrees or less without the need for ramps, spacers, or boards, making loading and unloading race cars or low clearance vehicles easier and safer. Solo loading a vehicle is simple and convenient. Power on the trailer control box and wireless remote, release the safety locks, lower the trailer, and drive on. Remotely raise the trailer, flip back the safety locks and the car is on-board. If preferred, the optional remotely controlled recovery winch can be used to pull the vehicle onto the trailer. Whether your car is driven or winched onto the trailer, know that with your Futura lowering trailer, ramps, boards, and their associated stress are a thing of the past.  
Fastening and securing a vehicle to the trailer can be carried out using the available Futura tie-down system. The available wheel straps and ratchets hold the wheels to the airline track along the inside perimeter of the trailer to tie-down the vehicle. Futura's X-shaped wheel strap design works in conjunction with the airline track and ring system to capture each wheel without touching the wheel's rim. This ensures no scratches to expensive wheels. Additionally, the X-shaped wheel strap enables the user to access behind the wheel of exotic cars with very large wheels or race cars where wheel-to-fender lip clearance may be limited with these vehicles. Using the airline track system, ratchets can be positioned anywhere along the length of the trailer such that all ratchets and hooks are out of the way of vehicle's wheels, tires, and chassis. And with the Futura open-deck models, an additional method for tie-down includes being able to directly hook a ratchet into one of the side cutouts on the trailer perimeter which can help when loading very wide vehicles. 
Trailer is shown with optional tire rack, spare tire kit, and electric recovery winch. The vehicle loaded on the trailer is not included. Prices shown are an estimate and change with selected options and features at the time of sale.
Vehicle Details
---
| | |
| --- | --- |
| VIN | 6ZFF1B6T1PA003445 |
| Make | Futura |
| Model | Super Tourer |
| Year | 2023 |
| Condition | New |
| Vehicle Status | In Stock |
| Odometer | 1 (Mileage Exempt) |
| Axle Configuration | Tandem Axle |
| Body Color | White |
| Body Style | Utility Trailer |
| Number of Keys | Two (2) keys or fobs |
Vehicle Details
---
Enclosed aluminum lowering trailer
---
---
| Stock# 30823FST1 | Equipped | Option |
| --- | --- | --- |
| Tire Rack | | ⬤ |
| Recovery Winch | ⬤ | |
| Spare Tire Kit | ⬤ | |
| Airline Track Rings | 16ea | |
| Tie Down Set | ⬤ | |
| Rock Guard | ⬤ | |
Weight Capacity
5,000 lbs
Tare Weight
2,000 lbs
G.V.W.R.
7,000 lbs
Deck Width
81"
Deck Length
19' 8"
Color
White
---
Sport Trailer Leasing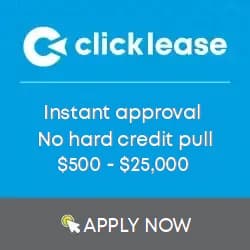 ---
Sport Trailer Financing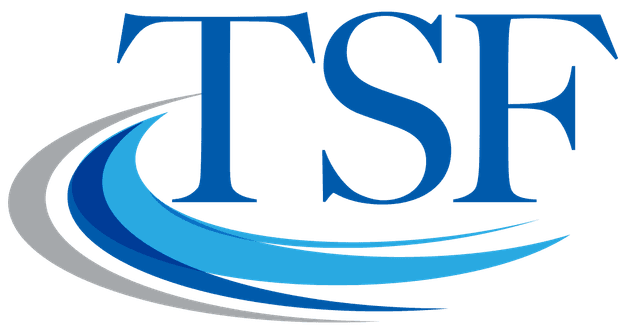 ---
Recommended Futura Accessories
---
We do our best to ensure the information about the vehicles and trailers on our site ('https://www.driventexas.com') is accurate. This includes posted prices, listed equipment and options; however, we do not warrant or guarantee that our site and its contents are free from error. Vehicle information is gathered from build sheets (if available), standard equipment lists, and supplemental information from credible sources. Some information is subject to variance over time, such as odometer mileage and perceived vehicle condition. Listed fuel economy may vary with vehicle condition, options, driver habits, and driving conditions.
Futura Trailer specifications and information is gathered from supplemental information from the manufacturer. Some information is subject to variance over time, such as improvements, modifications of accessories, modification of parts, and manufacturer suggested retail price (MSRP).
† All prices do not include shipping or freight charges, fees, or taxes in any state or country. Sale(s) maybe be subject to Tax, Title and Licensing (TT&L), Vehicle Inventory Tax (VIT) and other applicable Fees according to the buyer's state of residence. Please see our Terms of Sale to learn more.
---